If you've seen those teams in their glorious Ballers 'sponsored' shirts and wondered what you have to do to get them, there's two ways. Firstly, be with us long enough that you become due a set from us, or order them through us!
We've got plenty of styles for you to choose from, and we make no money from these shirts. We literally charge what it costs for us to buy the shirts and get them printed.
The price of each shirt includes your team badge (which our print company will design for you to sign off if you don't already have one) and SK Ballers branding
Joma Combi Shirts
£14.50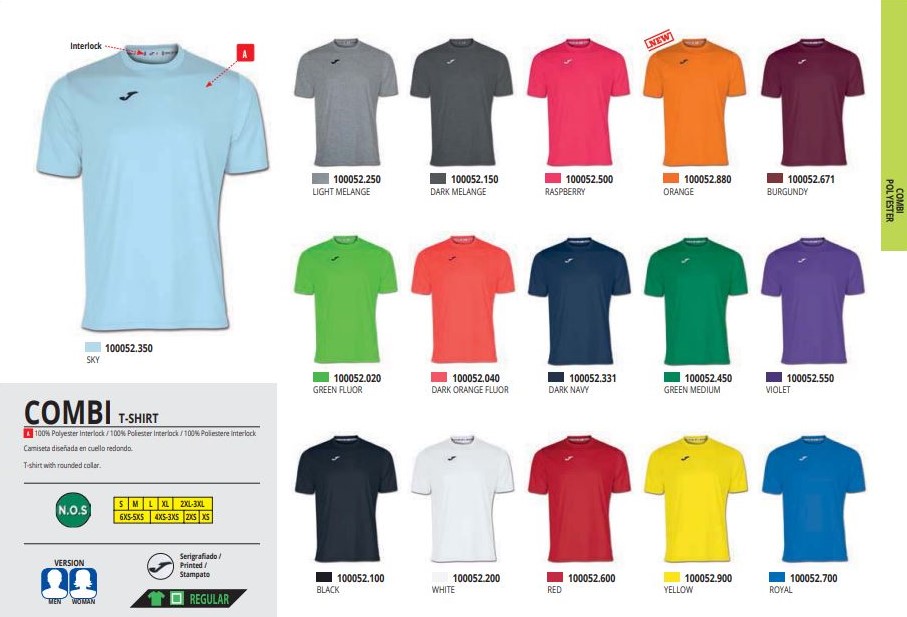 Long sleeved shirts are available in the Combi style in green, yellow, navy, black or royal, if goalkeepers want a long sleeved shirt in a different colour.
---
Joma Championship VI Shirts
£19.50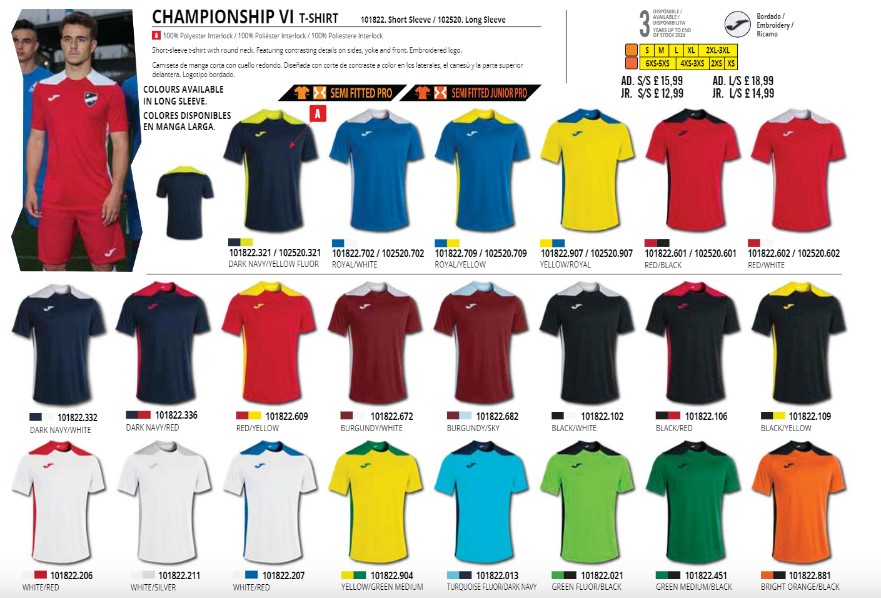 ---
Joma Winner II Shirts
£18.50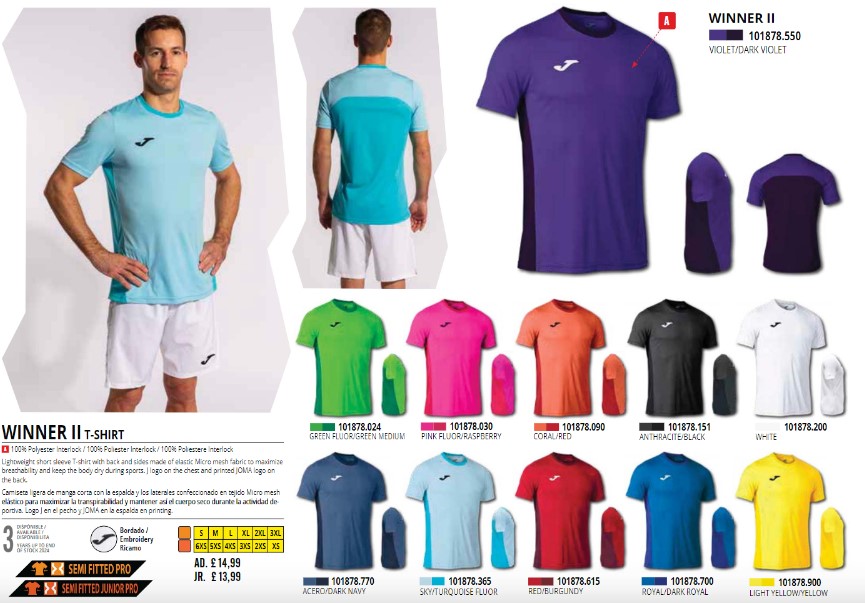 ---
Joma Europa V Shirts
£27

---
Joma Pisa II Shirts
£20

---
Joma Tiger IV Shirts
£27

For ALL shirts (regardless of style), you can add a number for £5, or a name AND number for £7.50.
If you want to order shirts from us, all orders need paying for before we place the order. The turn around on a set of shirts from time of order at the minute is approx 3 weeks.
If you've got any questions about any of the above, or want to place an order, get in touch.